Sao Tome Omega shape purlin machine project
The Sao Tome customer is a local manufacturer of building materials products. The customer needs to produce Omega shape purlin replace of C and Z shape. This Omega purlin has 3 different sizes, we design to produce 3 sizes by 1 machine, change the size by spacer. This solution not only can meet customers more size request, but also can help customer to save a lot of cost.
Solution:
According to the customer's requirement about 3 sizes Omega purlin, we give solution with one machine to produce 3 sizes, change size by spacer, and change cutter blade by easy way.
Quotation:
Give quotation of Omega purlin forming machine with detail parameters, so that customers can clearly know the budget cost and the specific configuration plan of the equipment.
Production:
Arrange production, timely feedback the production progress to customer, so that customer can keep abreast of the order status.
Inspection:
Invite customer to come to our factory to inspect the machine, and give training to the specific operation of the equipment.
Installation:
After the machine arrives at the customer site, we arrange technicians to install and debug the equipment, so that customers can use the equipment quickly.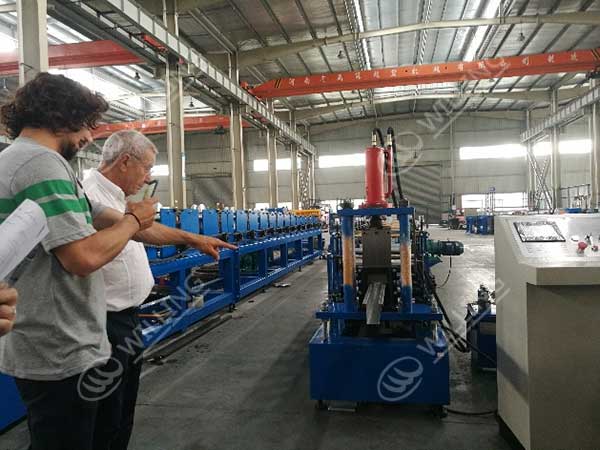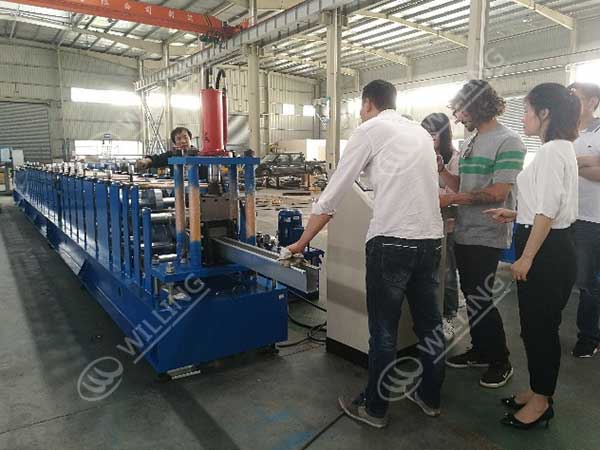 Leave Your Need
Please write your message here! We will send detail technical info and quotation to you as soon as possible!