South Africa embossing production line project
According to customer's requirements that need to make a decoration plate for garage door, we give solution with an embossing machine line, with a decoiler and recoiler. Customer can feed this embossing machine with roll, after the sheet get embossing, recoil the sheet and move to another machine to get the next step production. This production line help customer solves the garage door decoration problem with a very small cost.
Solution:
According to the needs of customers with roofing systems, we give solution with 3 machines, main embossing machine, hydraulic decoiler and hydraulic recoiler.
Quotation:
Give quotations of the embossing machine, decoiler and recoiler, so that customers can clearly know the budget cost and the specific configuration plan of the equipment.
Production:
Arrange production, timely feedback the production progress to customer, so that customer can keep abreast of the order status.
Inspection:
Invite customer to come to our factory to inspect the equipment, and give training to the specific operation of the equipment.
Installation:
After the equipment arrives at the customer site, arrange technicians to install and debug the equipment, so that customers can use the equipment quickly.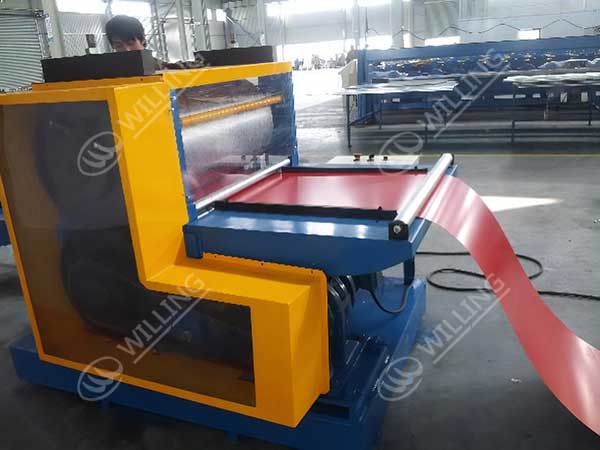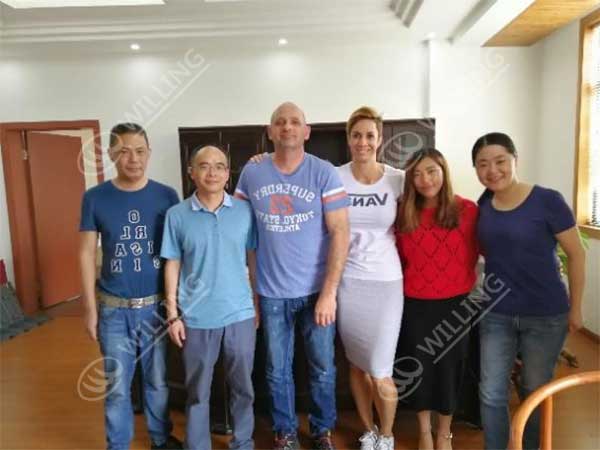 Leave Your Need
Please write your message here! We will send detail technical info and quotation to you as soon as possible!